I am going to have a stack of posts for you fine folks after Christmas. In the meantime, here are a few of my holiday favourites that we will be making!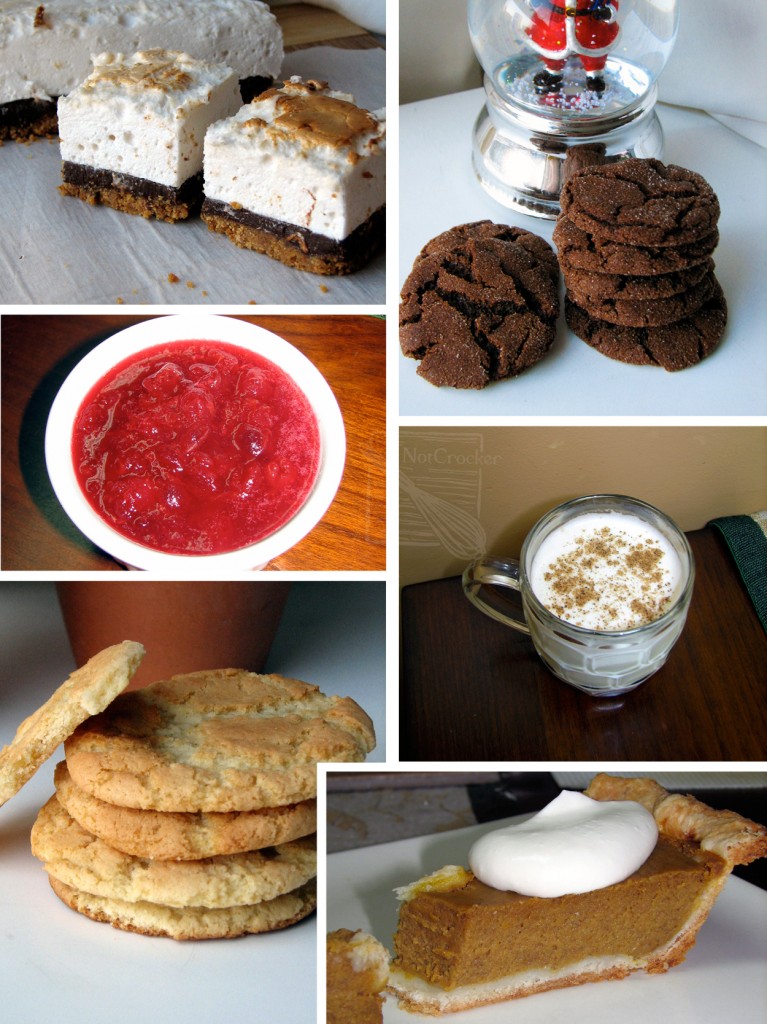 Campfire Bars (a new favourite!)
Dark Chocolate & Candied Ginger Cookies
Homemade Eggnog is always top of my list. I've already made a couple gallons (no joke). And I just won the office Christmas Cocktail contest with an eggnog cocktail!
• Mix 1 part brandy, dark rum, and creme de cacao. Top with Eggnog from Scratch. It is a seriously tasty drink that is easy drinking and very festive. If anything, you should probably just whip up a batch of nog to have on hand should the need strike you.
Cream Cheese Sugar Cookies are a chewy, rich take on a holiday favourite
Enjoy the holiday season. Spend time with loved ones, be kind to one another, and eat something delicious!