Oh fall bring such wonderful things. The leaves all got together and decided that yesterday was the day to start their mass-drop. As I walked home, I kicked through piles of gold and red. The scene right now from my window is autumnal perfection, a rainbow of trees from green to fiery red.
Another great thing brought about by fall, was a wonderful visit from one of my favourite people, Lauren P.! Lauren was in town for her graduation and she brought her mom! Lots of beers, smiles, and good times were had. The weather cooperated, a conspirator in our plot to woo Lauren back to the West (best) coast. Her mom felt the lure of the better half of Canada, but ultimately they hopped their plane back to Toronto yesterday afternoon.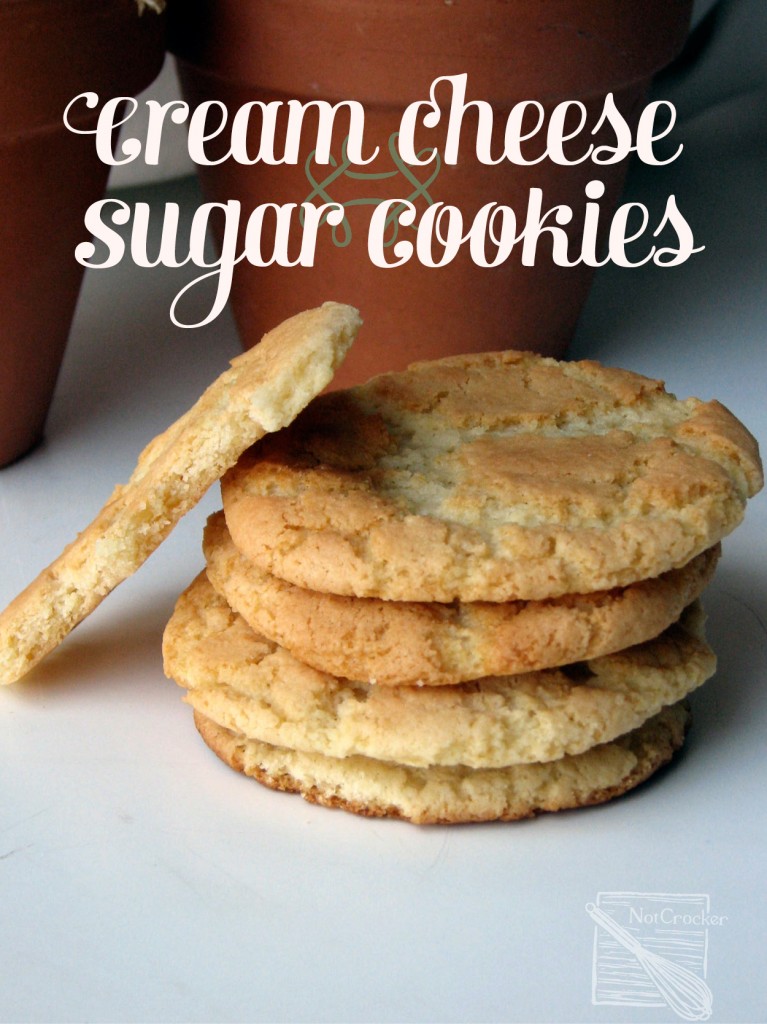 In other news, these cookies are ridiculously tasty. I discovered them on my quest to make the perfect sugar cookie. One of my coworkers brought in the best sugar cookies I've had in sometime. They were crispy and so delicious, so I was looking to make something like that when I came across a cream cheese sugar cookie recipe that used boxed cake mix. I am not a fan of boxed anything, so after a bit of fiddling around I found the sweet spot for these delicious cookies. These have a bit of a crisp bite straight out of the oven, crispy on the outside, chewy on the inside. But they soften up to be a delicious chewy, rich cookie that I will absolutely be making again and again (I am already 3 batches deep). Also, these don't taste particularly cream cheesey, but rather like extremely rich sugar cookies.
Cream Cheese Sugar Cookies
INGREDIENTS
1/2 cup full-fat cream cheese, softened
1/2 cup butter, softened
1 2/3 cup sugar
1 egg
1 egg yolk
1 tsp vanilla
1 tsp cream of tartar
3/4 tsp baking soda
1 3/4 cup all purpose flour
1/4 tsp coarse salt
1/2 tsp cinnamon **optional
DIRECTIONS
Heat oven to 350°F. Line two cookie sheets with parchment paper and set aside.
In a large bowl, cream together the cream cheese and butter until smooth. Add the sugar and beat until light and fluffy.
Add the eggs and vanilla, beat until well combined.
Mix in the remaining ingredients, beat until just combined.
The dough will be fairly soft and sticky, that's okay. Roll 1-inch balls and place 2 inches apart on the prepared cookie sheet. These spread and you want to give them room to form a circle. This may mean you have to bake them in 2 batches, that's alright.
Bake for 10-13 minutes, until lightly golden. Allow to cool on the sheet for 5 minutes before moving carefully to a wire rack to cool completely.