For the first time in a long time, I felt lucky yesterday. I was walking home with some takeout Vietnamese food, enjoying the crisp fall air and I just thought how lucky I was to be walking home through a city I love, to an apartment I love. I have a great job, a loving family, and really incredible friends. Of course, all this came to me just two days after the year anniversary of my dad's death, a day that didn't make me feel lucky at all. But as I walked home, I knew that dad would love a day like this, a day when you could feel the weather changing; when everyone looked just as happy as me to walk around in a city that he also loved.
I thought to myself, feeling as lucky as I did in that short stroll home, I lost my father and thirty more years of his wisdom and humour and love. BUT, I was so lucky to have had 25 years of it. Some people don't even get that. Some friends of mine didn't even get that. And I got 25 years filled with immense love, wonderful though occasionally questionable wisdom, and truly I am my father's daughter, so he gave me so much of what makes me who I am, that I will see little pieces of my dad for the rest of my life.
So, as I sit here looking out from my beautiful little apartment on the rainy, windy, cold morning in Vancouver, I am okay. I know that a loss is only as great as the love felt. And so I know that both the love for my dad and the pain of losing him will reverberate through the rest of my life. A sweet melody of sorts.
And I am okay.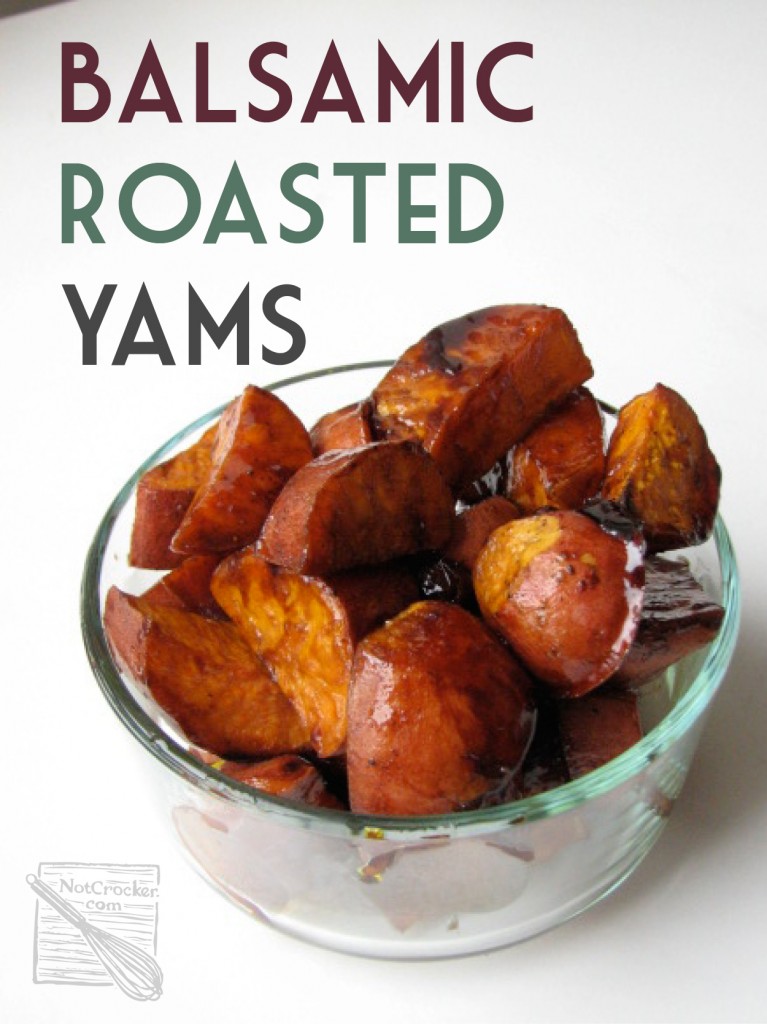 To go with the cooling weather, I am happily using the inside of my oven on a more regular basis. I've been roasting chicken legs like it's going out of fashion (which it is not). One day I will post my chicken recipe, though it seems silly because it is so simple. These yams are also simple, but also crazy delicious.
Yams and/or sweet potatoes are not really one of my favourite foods but some people are crazy for them. This recipe was sparked from a "make me yams" and I am not going to lie, I LOVE these. I'd be happy to never eat yams a different way again. Roasting brings out the sweetness, the balsamic adds a nice tart foil and proper salting makes these an incredibly addictive treat. I tried to take a picture of the sauce cooking but it just looked like black tar, so that didn't pan out.
Serve with roasted chicken and a salad for an awesome dinner.
Balsamic Roasted Yams
Adapted from a Bon Appetit recipe.
INGREDIENTS
4 large yams or sweet potatoes, cleaned and chopped into bite-sized pieces (appx 1-inch cubes)
1/2 cup balsamic vinegar
3 tbsp dark brown sugar
1/2 cup butter
2 tsp coarse salt
1/2 tsp black pepper
DIRECTIONS
Heat oven to 375ºF. Line a baking sheet with parchment paper or aluminum foil (I ran out of parchment). Set aside.
In a small pot, over medium-high heat, stir together the balsamic vinegar and brown sugar until dissolved. Let cook over medium heat for 5 minutes, until slightly thickened. Place the yam chunks in a large bowl.
Add the butter and salt to the balsamic mixture and stir until the butter has melted and everything has combined. Take the mixture off the heat and allow to cool for 5 minutes.
Pour the mixture over the yams and stir to coat.
Spoon the coated yams onto the prepared baking sheet and spread evenly in one layer. Reserve any remaining balsamic mixture that didn't get stuck to the yams.
Sprinkle the yams with the black pepper and bake for 20 minutes. After 20 minutes, pour the remaining balsamic mixture over the yams, and bake for another 15-20 minutes, or until the yams are tender and browned.