This has been an insane and kind of awful week. The weather has been wonderful but a serious of difficult decisions and emotional roller coasters have left me feeling exhausted and sad. Unrelated, but we've had about a month-straight of hot sun and dry weather, this sounds great but a little rain helps to refresh the streets, the plants, and the people. My walk to work is filled with wafts of hot garbage in the alleys and hot whatever-is-in-the-gutters. I am ready for a little rain to wash the city clean, heck, I could really use a thorough rinse as well.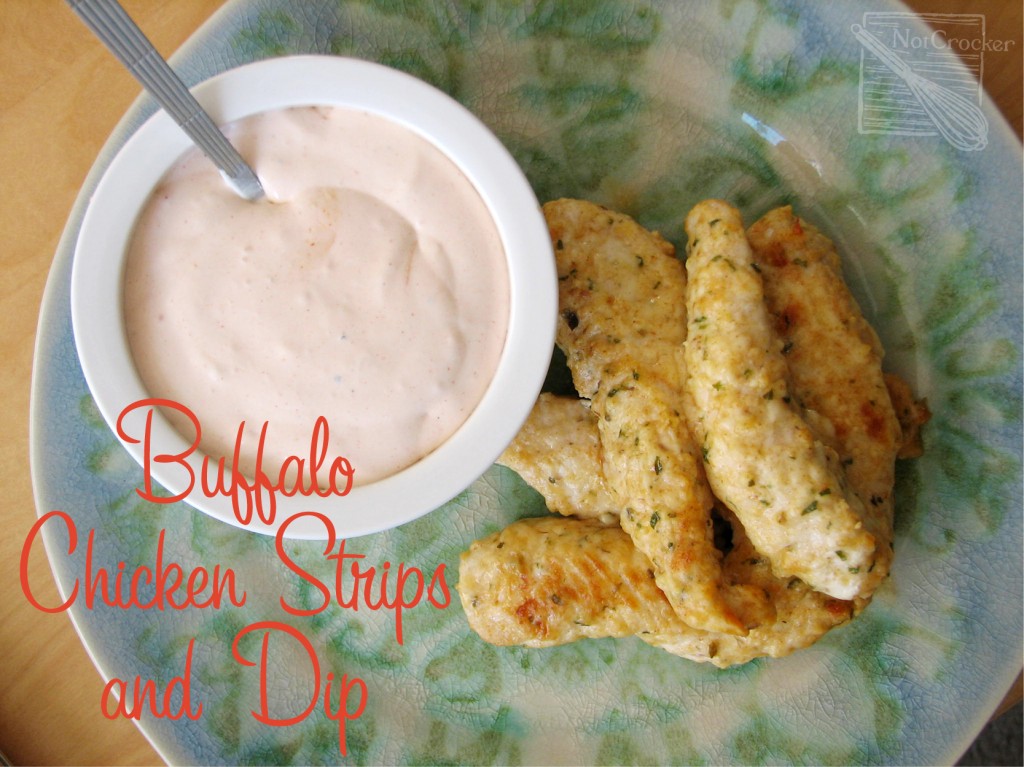 I often get into cooking ruts (cough cough—why I haven't posted for some time—cough cough), making the same thing over and over because it is easy, tasty, and good enough. I've made those amazing scrambled eggs multiple times in the past few weeks, or steak with roasted broccoli, or some days I just munch on whatever raw veggies are sitting around. I did try out a new low-carb pizza crust, but we were ravenous and pictures didn't happen… oops! I made these amazing chicken strips with a buffalo ranch cheese dip that is almost better than the strips. I love the flavours of buffalo chicken wings and bringing it into something a little less messy was a huge success. I would make these again and again for sure! The dip will go well with pretty much anything, celery sticks and chips in particular!
Buffalo Chicken Strips with Dip
INGREDIENTS
2 lbs chicken breasts, cut into strips (or 2lbs of chicken tenders ** so much more expensive)

1 cup grated Parmesan
1/4 cup shredded Parmesan
1/8 tsp salt
1/2 tsp black pepper
1/2 tsp dried parsley
1/4 tsp chili powder
1/4 tsp onion powder
1/4 tsp paprika
1/4 cup butter
1/4 cup Franks Red Hot Sauce (original only)
Dip
1/3 cup cream cheese, softened
1/4 cup of sour cream
2 tbsp ranch dressing (sub blue cheese if that's your thing)
2-3 tbsp Franks Red Hot Sauce (original only)
DIRECTIONS
Heat oven to 375°F. Line a baking sheet with parchment paper.

Pat the chicken strip dry with paper towel. In a medium, shallow bowl, whisk together the two types of Parmesans and spices.
Melt the butter and whisk in the Franks Red Hot Sauce, this will separate, so keep stirring as you use it.
Dip each strip into the butter/Franks mixture and coat thoroughly. Dredge the buttered strip in the cheese mixture until well-coated. Place on the prepare baking sheet. Repeat with all the strips.
Bake the chicken strips for 15-25 minutes, until golden and cooked through.
While the chicken is cooking, prepare the dip.
In a small bowl, whisk together the dip ingredients. Refrigerate any extras, be warned this seizes up if it gets too cold, so make sure to stir well to loosen it up after refrigerating.