Gloomy weekend! It has been quite chilly and rainy out, which has left me feeling snoozy and glum. Gen and I did some stuff around the house, I reattached the closet door that he had hulked off its hinges on his way to work the other day. I feel like we got some other stuff accomplished but it just went by so quickly that it is truly hard to say. In any case, it was a good enough weekend around the house, over too soon.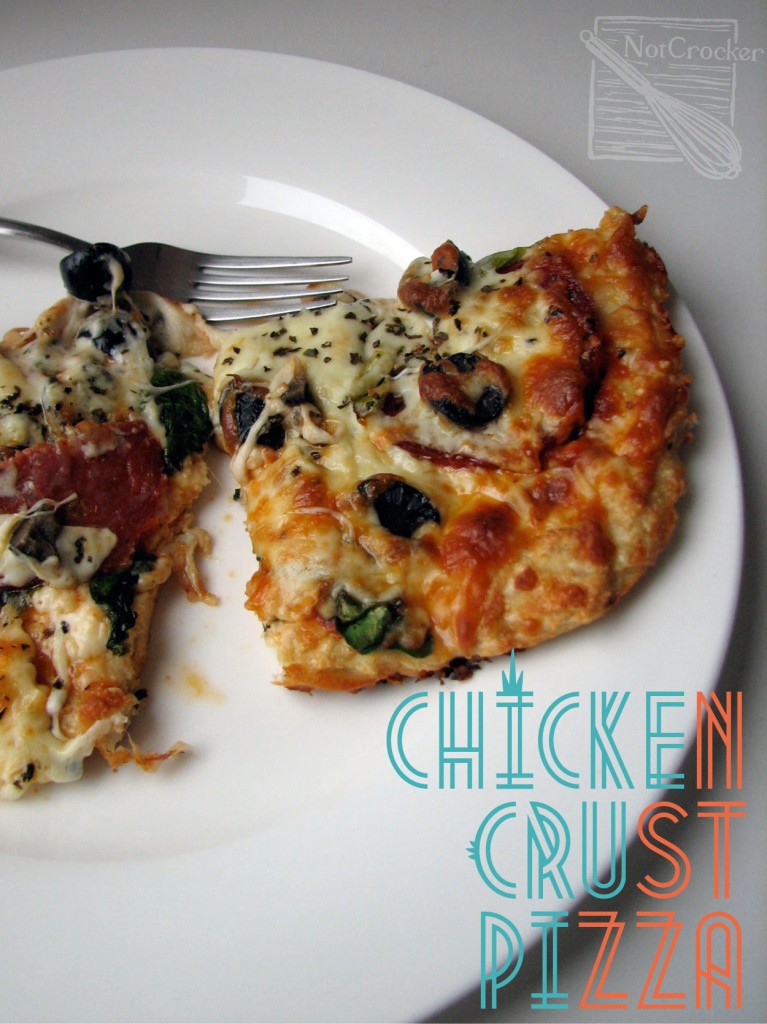 Pizza is a favourite treat around our house, it is often on order for Gen's birthday and other celebrations when I want to make something special for him. I am not sure I've ever made the same crust more than a few times, it's fun to experiment, find new things that work, and find what doesn't work. This crust is another grain-free, gluten-free, low-carb pizza crust that is very tasty and a great alternative for those looking to eat pizza with a non-traditional crust. I found that it held up structurally better than the Cauliflower Pizza Crust and is mildly flavoured to not interfere with the amazing toppings.
Chicken Pizza Crust
INGREDIENTS
3 chicken breasts, roughly chopped

coarse salt and pepper to taste
1/2 tsp oregano
1/2 tsp crushed red pepper flakes
1/4 cup coconut flour
2 eggs
3/4 cup shredded mozzarella
DIRECTIONS
Heat oven to 400°F. Line a baking sheet with parchment paper and set aside.
In a food processor or a blender, combine the chicken and spices. Blend until finely minced.

Add the cheese, eggs, and coconut flour. Process until well combined into a sticky-gluey batter.
Spread the chicken mixture onto the prepared baking sheet. Use your fingers or a spatula to smooth the batter into an even layer across the sheet. Bake for 15-20 minutes until golden brown.
Top with your favourite pizza toppings and bake for an additional 15 minutes until the cheese is melted, golden, and bubbly and the crust is cooked through.