I know I talk about the weather a lot, but when you live in a rainy place that is really impacted by weather, it is often on your mind. Today is a rainy day, and it truly feels like the first day of winter for us. Walking around our apartment this morning I was struck by how cool and dim the light was, and had to remind myself that this is what peak-light would be like for the next few months. Sigh. I mean, low-rainy light makes for some great picture conditions, but it is hard to wake up in and can be tough to get used to.
In other news, my mom and Aunt Janice have been having a glorious time in Italy, and so far have only been scammed once, which is great. They are having lots of lovely wine and gelato, so I am pretty thrilled for them. Super jealous, but thrilled also. It is also incredibly sunny and hot in Italy right now… so there's that. Sigh. I want to travel soon!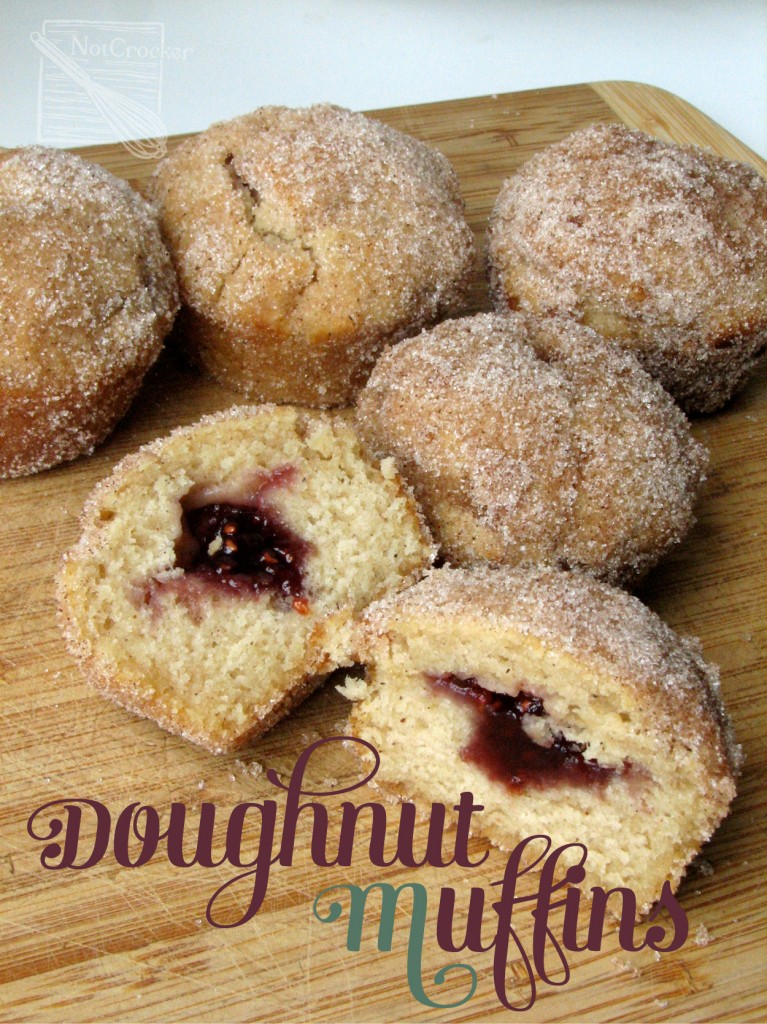 Anyway, these muffins are another nostalgic treat. My mom made these doughnut muffins once in awhile and they are a lightly spiced dough with a tender crumb and jam filling of your choosing. You can also choose not to include a jam filling, but let's not be silly here, why would you do that? The cinnamon sugar on the outside finishes that doughnutty taste and feel. So tasty for a breakfast treat or as a mid-day snack. This is my best approximation of my mom's muffins, with my favourite sweet-spice, cardamom, added. These muffins smell like heaven, so be prepared to want to tear into them the moment they come out of the oven!
Doughnut Muffins
Yields 12 medium muffins
INGREDIENTS
1/2 cup white sugar
1/2 cup brown sugar
1/2 cup butter, softened
1/2 tsp nutmeg
1/4 tsp cardamom
1/4 tsp cinnamon
pinch of salt
1 cup milk
2 tsp baking powder
2 cups all-purpose flour
Jam of your choice, about 1/4 cup
Coating
1/2 cup butter, melted
1 cup white sugar
2 tsp cinnamon
1/4 tsp nutmeg
DIRECTIONS
Heat oven to 375°F. Butter a 12-cup muffin tin, set aside.
In a large bowl, beat the sugars and butter until light and fluffy. Mix in the milk until smooth.
Add the flour, baking powder,salt, and spices, mix until just combined. Do not over-mix.
Dollop about 2 tablespoons into each muffin cup, enough to cover the bottom. Drop about 1/2 tsp of jam into the centre of each muffin and cover with more batter, filling the muffin cups about 2/3 of the way.
Bake for 15-2o minutes, until the muffins are golden and firm to the touch.
Let the muffins cool in the pan for 2-5 minutes until you are able to easily handle them to coat in the sugar mixture.
Stir together the cinnamon, nutmeg, and sugar and place in a bowl.
Dip each muffin very quickly in the melted butter and then roll to coat completely in the sugar mixture. Set aside on a wire rack to cool.