I am really looking forward to a trip to the Yukon this weekend to visit mom and Chloe. I haven't been home since last fall, and it will be good to be back. I know it is going to be hard to be in our home without dad but I also know it will be wonderful to be with mom in the summer, our family's favourite time.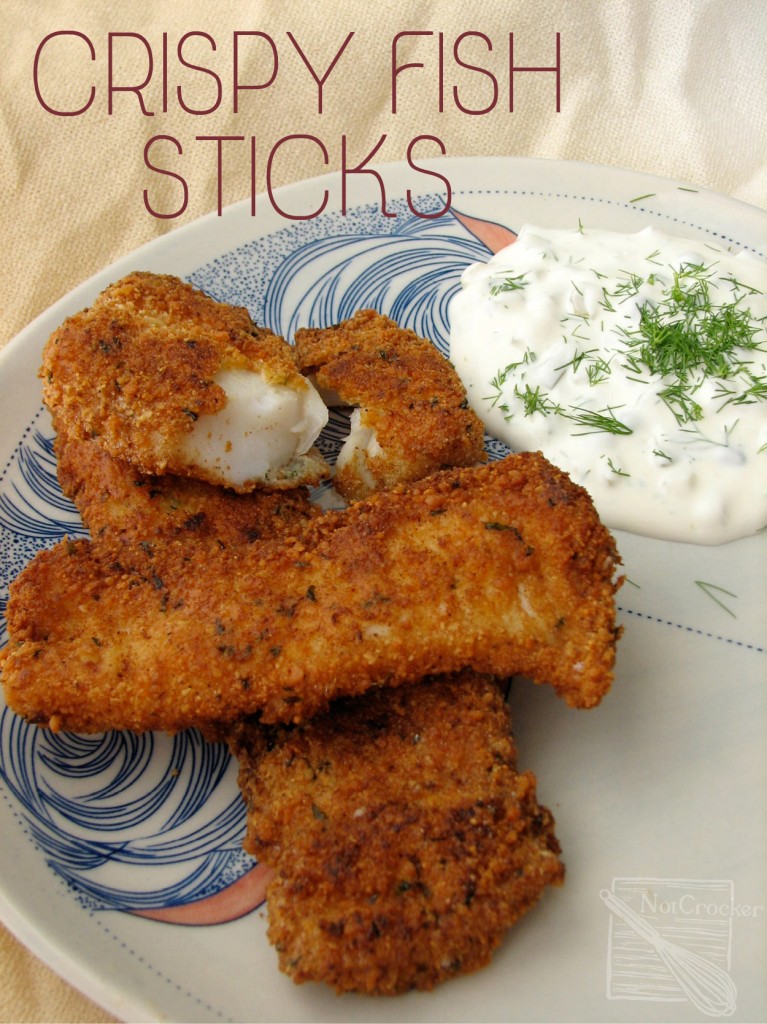 I've been making a lot of fish lately, which is fitting with the beautiful summer weather. Costco is an incredible place for proteins! There are always awesome fish finds but a few weeks ago I grabbed some of the tuna steaks they had, which were amazing. And last week I grabbed a pack of the cod fillets with a mind on crisping them up and serving them with some creamy, salty tartar sauce.
The coating on the fish is simple and the tartar sauce can be jazzed up with an assortment of your favourite additions. I love capers and capered this up real good, but straight pickles will do as well.
Crispy Fish Sticks
INGREDIENTS
1 lb white fish fillets (I used cod)
1 cup grated parmesan

1 cup almond meal/flour
1/4 tsp chili powder
1/2 tsp dried parsley
1/4 tsp salt
pinch of pepper
Caper  Dill Tartar Sauce
1/2 cup mayo

1/2 cup sour cream
1 1/2 tbsp capers (including the caper juice)
2 medium dill/garlic pickles, diced
2 tbsp chopped fresh dill
2 tsp lemon juice
DIRECTIONS
In a small bowl, toss together the dry ingredients for the fish coating. Pour the breading in a pie plate or regular plate.

Whisk the egg with the mayo in a medium bowl. Set aside.
Prepare the tartar sauce by stirring together the ingredients in a medium bowl, taste and adjust seasoning as needed. Cover and refrigerate until the fish is ready.
Cut the fillets to desired size.
Dip the fish into the egg mixture, swiping off any extra. Dredge the fillets in the breading mixture, pressing to ensure a thorough and even coating.
Heat the oil in a medium skillet, you want about 1/2-inch of oil. Drop 2-3 fish stick in at a time, the fish should sizzle when added to the oil. Cook for 1-2 minutes on each side, until golden.
Remove the cooked fish to a paper-towel covered plate. Serve with tartar sauce and a fresh salad.