I am certain I drove my colleagues crazy on Friday as I tirelessly watched and relayed the details of the Calgary/Southern Alberta floods. I watched as my old apartment building was surrounded, feeling relieved to know that our dear friends had finally evacuated. I saw the river waters swallow up some of my favourite areas of the city that I called home for 6 years and I thought of the incredible loss those communities are suffering. I hope that Calgary is able to recover quickly, together. I truly hope that they are able to host Stampede, in whatever form, to combat the already overwhelming loss of spirit and money resulting from this tragedy.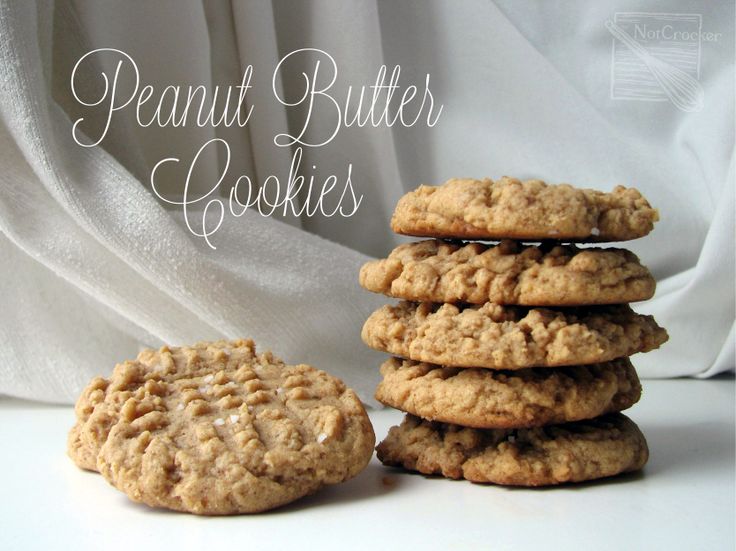 On a completely different note, I whipped up some peanut butter cookies both to satisfy a need for a tasty cookie and a desire to mail something sweet along to my Grandpa and Uncle with their t-shirts! These cookies are buttery and delicious, perfectly paired with a dark cup of coffee.
Peanut Butter Cookies
INGREDIENTS
1 1/4 cup brown sugar, lightly packed
1 cup peanut butter
1/3 cup butter, softened
1 egg
1 tbsp vanilla
1 cup all-purpose flour
1 tsp baking powder
coarse salt to top
DIRECTIONS
Heat oven to 350°F. Line two baking sheets with parchment paper, set aside.

In a large bowl beat together sugar, peanut butter, and butter until smooth. 

Add the egg and the vanilla and beat until well combined.
Add the baking powder and flour, mix to just combined. If you want to add chocolate chips, add them now (1/2 cup)
Use two spoons or a small ice cream scoop to create 1-inch round balls. Use a fork to flatten the balls, pressing down once across and then up and down to create a nice cross-hatched pattern. Sprinkle lightly with coarse salt.
Bake for 10-12 minutes until golden. Allow to cool for 5 minutes before moving to a wire rack to cool completely.