I've corrected the error on the original cover page. Get Beer Breading!
As I sit here sipping on a glass of wine (thanks Uncle Jim and Auntie Karen!) I begin to think about all the things I appreciate in my life. It was my parents' 30th anniversary yesterday. I thought about it all day, as I sat on the plane from Toronto and when I got home late at night, getting ready for bed. I am glad my parents had almost thirty years together, but know that them and their love deserved another thirty. I appreciate the time I had with my dad, though I too would've appreciated at least another thirty. This last week has been both wonderful and very sad in this way. I received the Kenneth Le M. Carter graduate award at a board of directors dinner in Toronto on Monday night. As I took to the stage to accept my award, I thought of how important my parents were in my success, but also how proud my father would've been. Similarly, whenever I get a new job or internship, or at a new university, my dad was always the first person I sent an email to with my new address. These little moments that I would like to share with my dad have been whisked away. Now I stop and think of him, bringing both joy in memory and utter sadness in realization of the fact that he is gone.
I muscled through Father's Day without much trouble as I was busy tooling around Toronto with two wonderful friends. The next day was my awards dinner, and then my parents' anniversary on the following day. All moments of happiness and sadness rolled up into the neat little package that is my life. Speaking to my mom the day after their anniversary, it was clear that she felt the same roller coaster of emotions. I am so happy that my sister and nieces can be there with her through this first summer without dad. Yesterday, they left for the first camping trip of the season. An event that my dad eagerly awaited, I know that this first trip would be hard and was thankful that it would be made easier for all by the presence of my sweet and funny nieces and my sister.
Anyway, I had an absolutely incredible time in Toronto with my beautiful friends Heidi and Lauren. The R.Kelly sing-a-long was magical (a fairytale some may say… I may or may not have lost a shoe for part of the show). The girls took me around town, we drank great beer, enjoyed the sun, and I really loved getting to know their city. Another highlight, on my last day Heidi toured me around the Coach House coach house and Lauren gave me a thorough tour of her beloved Trinity campus, I certainly better understand the magic.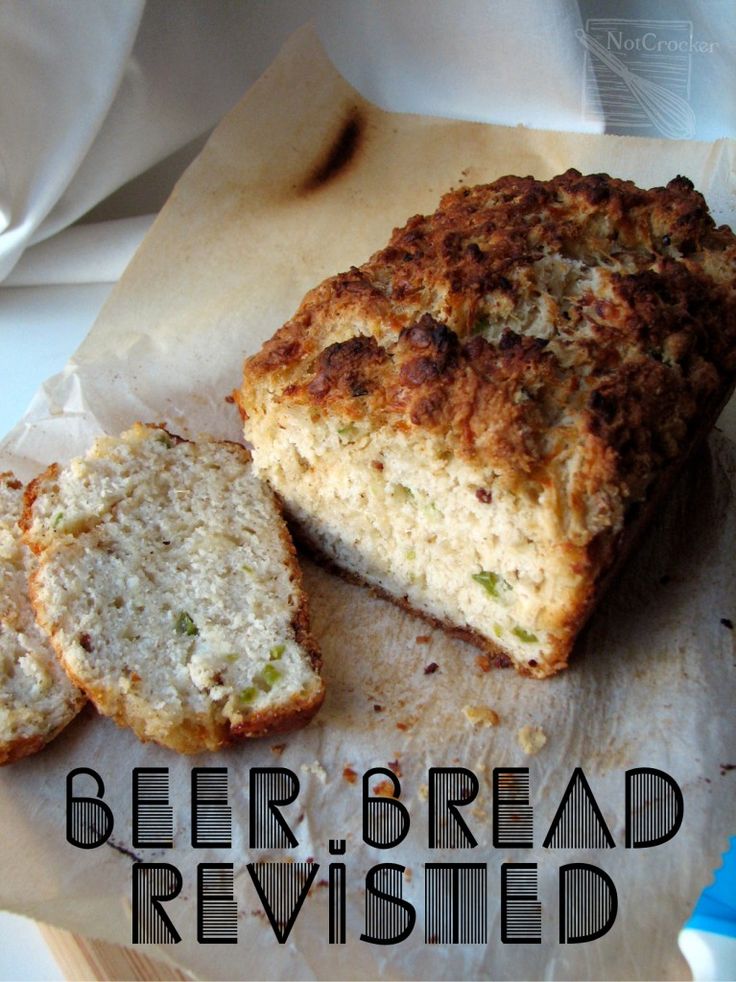 This bread is a delicious addition-added variation of my already crazy popular Beer Bread recipe. The addition of some of my favourite ingredients makes this a loaf to be savoured.
Jalapeño Bacon Cheese Beer Bread
INGREDIENTS
3 cups all-purpose flour
1 tbsp baking powder
1 tsp salt
1/4 tsp chili powder
1/4 tsp ground black pepper
1/4 tsp oregano
1/4 cup sugar
2 cups shredded mozzarella or cheddar or a combo of both
4 slices cooked bacon, finely diced
1-2 jalapeño, finely diced
1 (12 ounce) can/bottle beer (honey lager works well in this combo)
1/3 cup butter, melted
DIRECTIONS
Heat oven to 375°F. Line a loaf pan with a sheet of parchment paper and set aside.

In a large bowl, whisk together the dry ingredients. Add in the cheese, jalapeño, and bacon, toss to coat with flour mixture.
Pour the beer over the flour mixture and stir well to combine.
Scoop the batter into the prepared pan and press down to fill evenly. Pour the melted butter overtop of the loaf.
Bake for 45-60 minutes until golden and set. Allow to cool for 10 minutes before slicing. Serve with butter alongside chili, soup, or as a sandwich bread.