Hello! I am sorry I've been fully MIA for the last two weeks. It's been a busy month at work with a shoot going out, lots to organize there, and then at home I had to organize and host all the people coming over for the Spring Sprint! Speaking of the Spring Sprint, it was a wonderful success! About 300 people came out, our team made up 20 of them, and the weather held. We raised about $5000 and the entire Vancouver event raised about $98,000 which is absolutely incredible! So, thanks to those who supported us and thanks to you folks who kept coming back despite no new posts for so long!
As summer closes in on Vancouver it is still snowing in parts of the rest of the country. I am so happy to have some sunshine, nice breezes, and potential for sandals! I do really need to get a new pair of sandals, my current options are a little big/stretched out and very worn in.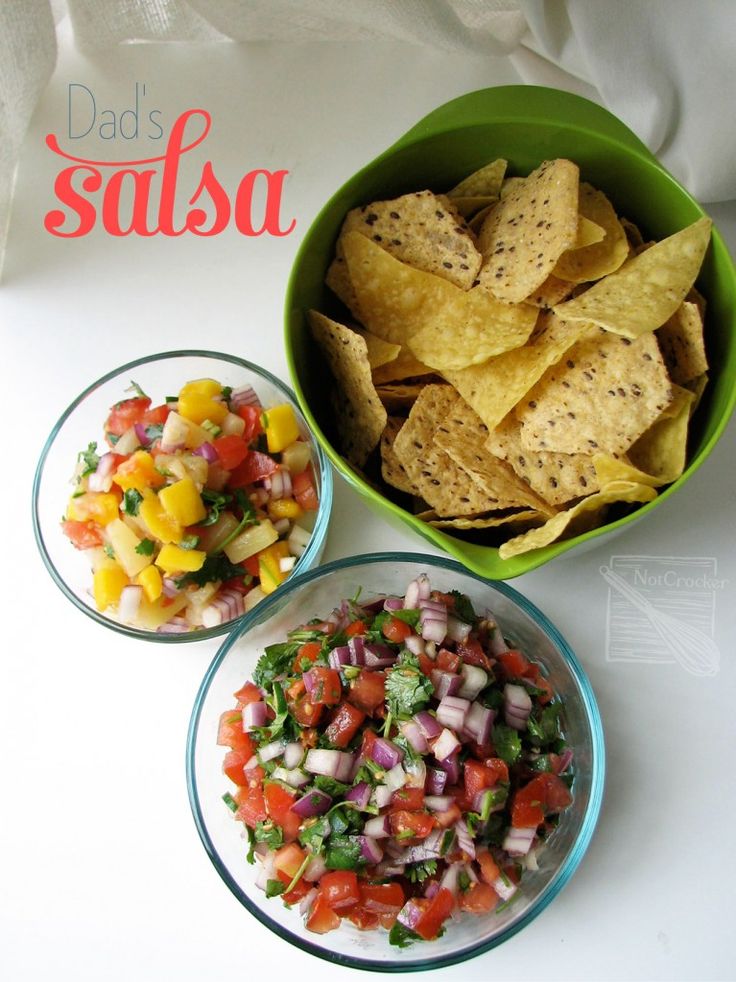 Salsa was always one of my dad's celebrations of summer. He loved our time in Mexico and absolutely fell in love with the fresh salsas we got to eat. My dad brought those salsa flavours and textures home and would often whip up huge batches for us to munch on while we lounged on our sunny deck. His recipe was sometimes improvised but the product was consistently delicious, absolutely irresistible. In the many years that my dad has been making this salsa, I've never written down what went into it, I would be standing in my kitchen in Calgary, staring at the ingredients on my counter, or already cut up in the bowl, totally perplexed at how dad would draw out these incredible flavours. I would inevitably call him and he'd ask if I'd added some lime, yes. How about a little olive oil? Right! Or he'd suggest a little more salt, do I have enough onion, were my tomatoes ripe? Today I wrote out the ingredients that felt right, and I reached for the phone to call and check in, with my mom. We both took a moment, thinking of my dad and the things we could no longer ask him, before deciding that olive oil was his secret and that the ingredients I had in front of me would do the trick.
Let the salsa mellow in the fridge for at least an hour to bring out the best flavours. I added some pineapple at my husband's request and some mango for my own tastes and because I know that my dad would've loved that combination, the fruit salsa is a little sharper than the regular salsa, but both are incredible.
Dad's Salsa
INGREDIENTS
Standard Salsa (you can add more or less of all the ingredients according to your preferences, we like ours with lots of onion)
4-6 ripe tomatoes, chopped small

1 medium red onion, chopped small
1 fresh jalapeño, diced
1-2 tbsp olive oil
2-4 tbsp fresh-squeezed lime juice
1 large bunch of cilantro, finely chopped
coarse salt to taste (you will need more than you expect)
Mango and Pineapple Salsa
1 ripe mango, diced
1 can pineapple chunks
DIRECTIONS
For the standard salsa, toss all the ingredients together in a large bowl. Taste and adjust flavours as necessary. Allow the salsa to mellow, covered in the fridge for at least an hour to get the best flavours.

For the Mango and Pineapple Salsa, reduced the tomatos to just 3 and use half the cilantro. Toss the ingredients together and similarly taste for salt, adjust as needed.
Serve with chips and beer!
This recipe also makes a killer guacamole. Take 2 large, ripe avocados and diced in their rind, then scoop into a bowl. Add 1/2-1 cup of salsa and mash together with a fork until you've reached your desired texture.