Ugh this is terribly embarrassing, so prepare! I took yet another spill in the EXACT SAME SPOT across the street from my apartment. This time though, I was holding my umbrella and bashed in my other knee. I am thrilled to have a fresh wound on my right knee to distract from the furiously itchy scabbing happening on my left. If I fall another time in that spot, I am certain they are going to erect a plaque in my honour. Genesis thinks this whole thing is hilarious, and really, so do I. There are no real defects in that stretch of sidewalk that I am getting caught up on, it is just me, the corner, and clumsiness.
I went to a beautiful brunch/lunch that lasted 5 hours yesterday. It was a partial reunion of MPubbers, and it was so wonderful to see some of my favourite ladies again. On the way back from brunch, around 5:00pm, my friend Heather and I emerged from the train station to an immense crowd of people, at first we brushed it off as a Saturday crowd, excited about the weather. But we quickly realized that we were in the middle of the MASSIVE 420 celebrations in downtown Vancouver. As we hustled through the throngs of people, I couldn't help but wonder what the poor tourists wandering this area must have thought. The smell of weed followed me all the way down to my apartment, where I ran into the purple teletubby cruising with some friends, looking for a bite to eat. In all, it was an interesting Saturday.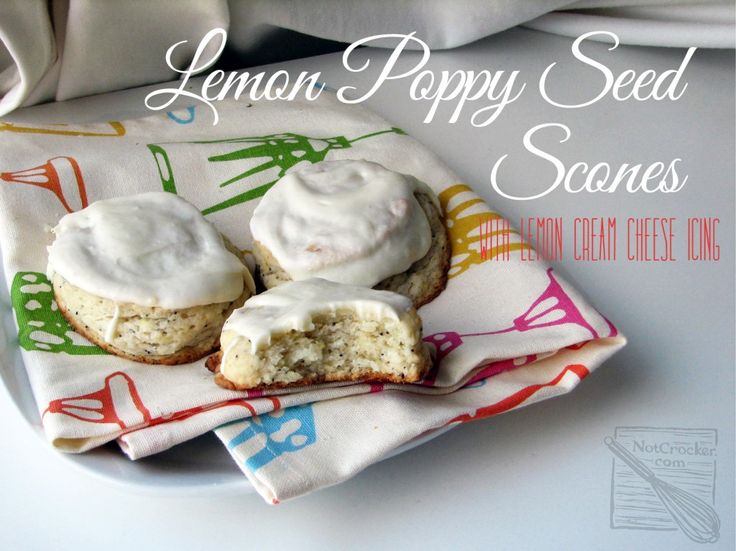 I made the Lemon Poppy Seed Loaf before in an attempt to bring about summer, and now it appears that it is here (for the most part). I made a twist on my absolute favourite Brown Sugar Scones, swapping out the brown sugar for white and adding a pop of lemon to brighten these babies up. They are still the tender, rich scones you expect but with the wonderful flavours of lemon and poppy seeds, with a tangy icing to bring it all together. I sent this batch along with Genesis to the Vancouver Hospice Society, where he's been volunteering and just yesterday finished up his final day of advanced training.
And with the weather taking a decidedly summery turn, I am thrilled to have my mom come into town tomorrow! She's been suffering through late-spring snow and I think it will be nice for her to get a little dose of Vancouver before heading back north.
Lemon Poppy Seed Scones with Lemon Cream Cheese Icing
INGREDIENTS
3 cups flour
2 tsp baking powder
1 cup white sugar
zest of 4 lemons
1 tbsp poppy seeds
1 cup butter, cold
1 cup milk (plus more if needed)
Icing
4 oz cream cheese

2 tbsp lemon juice (1 freshly squeezed lemon)
1 1/2 cups icing sugar
DIRECTIONS
Heat oven to 375°F and line a baking sheet with parchment paper. If you have a baking stone, that's what my mom always uses.
In a large bowl whisk together the flour, baking powder, sugar, lemon zest, and poppy seeds.
Using a pastry cutter, or your fingers,  work in the butter until it is well-combined and resembling coarse meal.
Add the milk and stir until a sticky dough forms, don't over work the dough. You want to the butter to stay in chunks so it melts during baking to produce a flaky, dreamy scone.
Turn the dough out onto a lightly-floured surface and roll into rectangle about 1/2- inch thick. Using a round cutter (or a glass) dipped in flour, cut out your scones and place on the prepared baking sheet. Gently combine the scrap pieces, roll out and cut a second time. You don't want to be recombining the dough too many times or it will get tough.
Bake the scones for 15-20 minutes, until golden at the edges and slightly firm.
While the scones are baking, prepare the icing. In a medium bowl, whip the cream cheese until smooth, add the other ingredients and whip until smooth. Add milk if you'd like to thin the mixture further. Spoon the icing over the scones after they've come out of the oven and sat for 5 minutes.
Serve with a glass of milk, coffee, love, etc.